Con moto - Get moving!


Con moto is our internal training program. This gives bondings a chance to develop themselves in different areas. All members strive to attend all of the basic trainings and can choose additional trainings according to their interest. The trainers are experienced active bondings or former bonding members that have completed our "train-the-trainer"-program, as well as alumni that work as professional trainers. The skills learned in the trainings can immediately be applied and improved when organizing projects as well as in daily life in bonding.
Our mission: To give members the tools they need to be more effective in their daily tasks.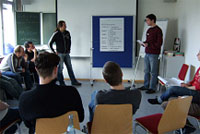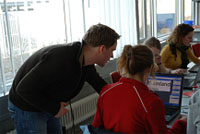 Basic tranings
Technical trainings